Connect, uplift, inspire.
The best way to talk about the impact we make is through stories and the Southwest Organizing Project (SWOP) Action Council Meeting on Tuesday provided just that. Over 150 folks took part in the evening event — gathering together to share stories, develop and refine neighborhood strategies.
Below is an excerpt from local resident and SWOP member, Maggie S. speaking on the difference SWOP has made in her life.
"My name is Maggie S. I am a student with full ride to study music education at the University of Illinois at Urbana-Champaign. My grandma became a U.S. citizen and now she can vote! I could go on and on – we are just an example of many families… but because we are connected to community organizations like SWOP, we are connected to many resources."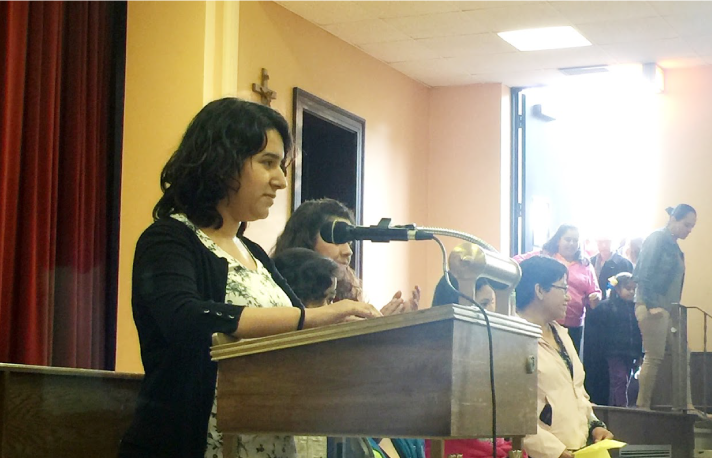 ---
Some of SWOP's recent accomplishments include:
–    50% reduction in shootings in the past 12 years
–    Stronger and more stable Holy Cross Hospital
–    Parent Mentor program now serves 600 Parents in 70 schools statewide
–    Over 8 million dollars raised for housing
–    Repurposed abandoned police station
–    TVDL Campaign won after dramatic 2012 Latino participation
Teska was hired to help conduct a series of workshops to develop an action plan for SWOP neighborhood strategies and initiatives focused around 8 issue areas:
–    Economic Development
–    Education
–    Health
–    Housing
–    Jobs
–    Leadership
–    Immigration
–    Anti-Violence
Learn more about the Southwest Organizing Project